Affordable luxury jewellery with less waste, for those with rebellious taste. Designed in London and sourced sustainably, using recycled sterling silver, 14 carat Gold Vermeil and ethically sourced precious & semi-precious stones.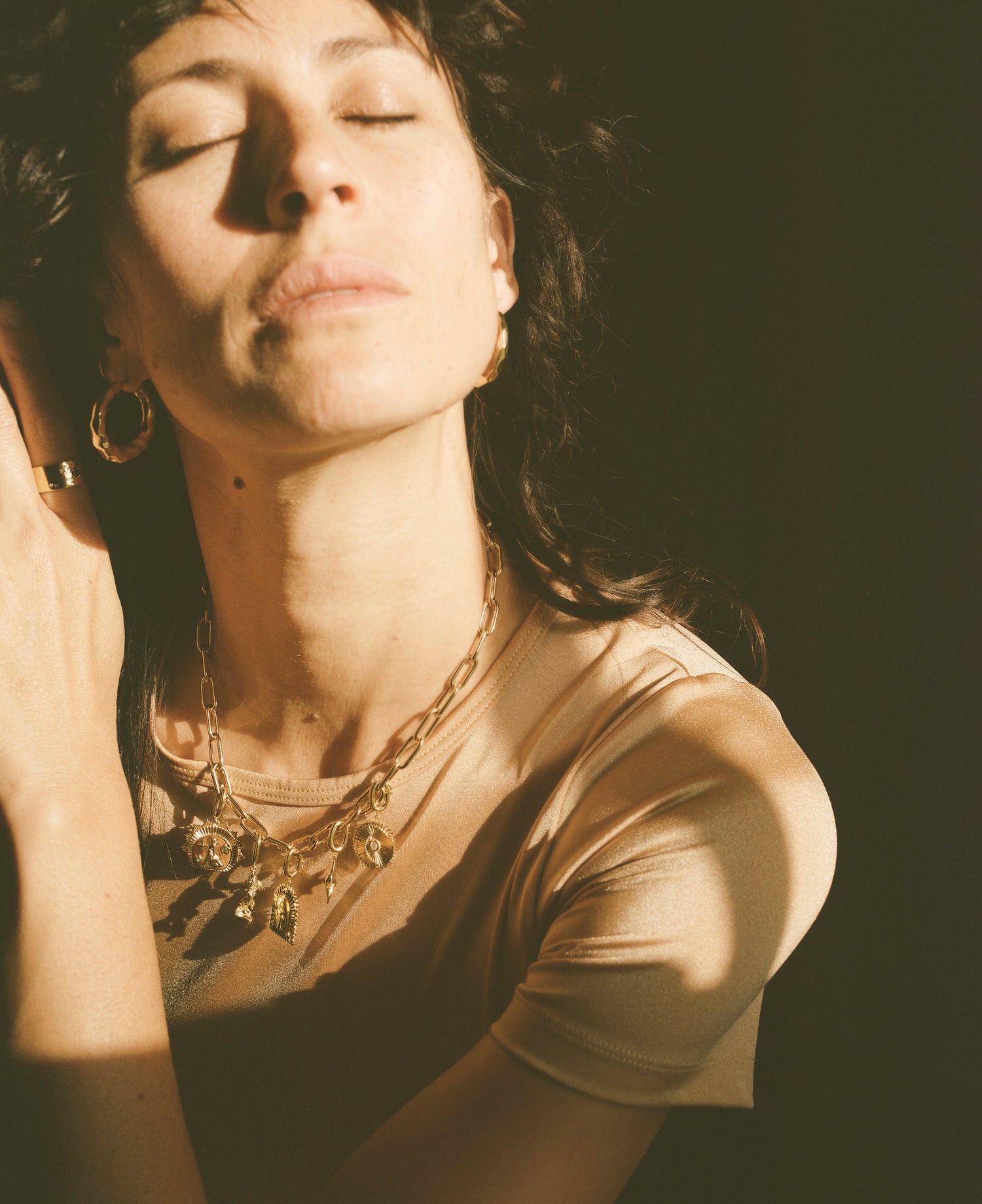 Party of Five Statement Necklace
What do you call two saints, two talismans and a charm? A bloody bold statement, that's what. If three's a crowd, then this fabulous five must be a party. A good soiree starts with You Found Me, heats up with Rosie and Chrissy, kicks on with Against the Tide and Godspeed, and peaks at Touch the Sky. Yes, there's a lot going on here. No, it's not too much.
SHOP NOW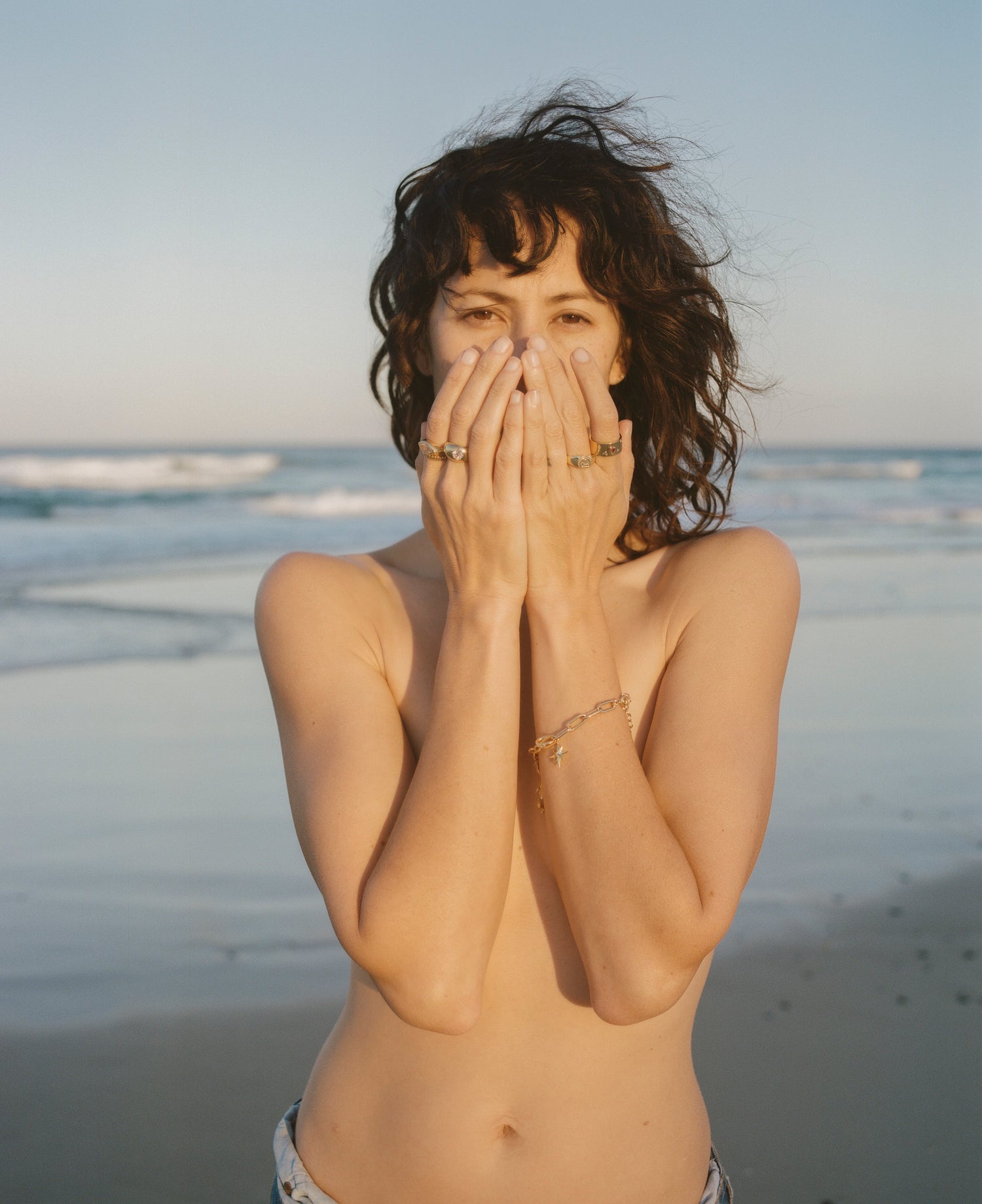 Come Closer and Take a Peek
Rebellious, weird, feminine. Truth-telling through symbols. Jewellery with less waste and no rules. Follow the Yellow Jewellery Addicts.
SHOP NOW